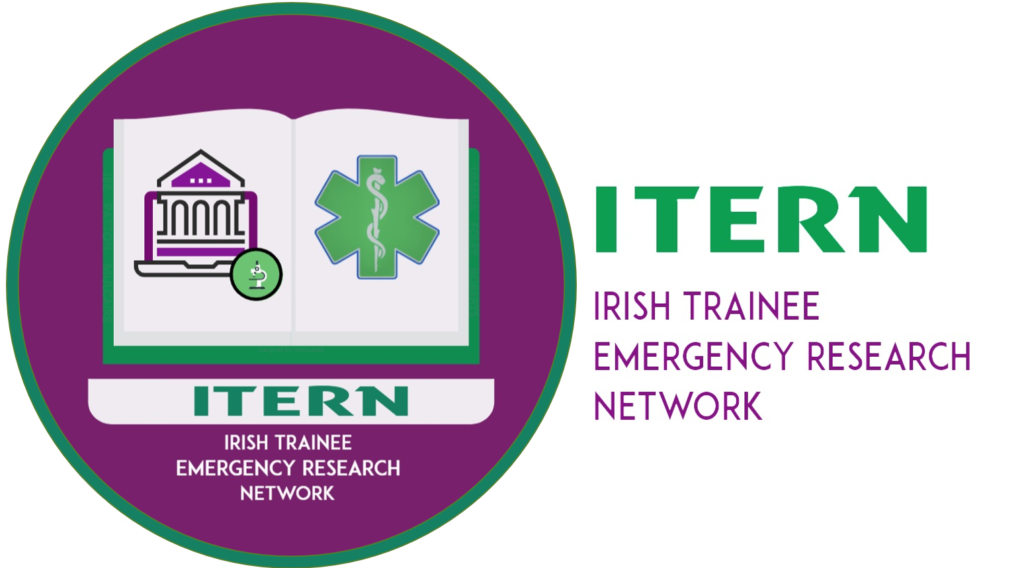 ITERN is recruiting!
Are you passionate about advancing the field of emergency medicine research? Do you want to be part of a dynamic, collaborative network that's making a real impact in Ireland and beyond? If so, ITERN wants you!
We're currently recruiting for 2023 and we're on the lookout for talented individuals to join our committee and represent ITERN in every ED across the country. As a committee member, you'll have the opportunity to contribute to groundbreaking research projects and work alongside some of the most innovative minds in the field.
But that's not all – as an ITERN representative, you'll be at the forefront of emergency medicine research in your local area. You'll have the chance to make a real difference in the field of emergency medicine and help to shape the future of EM in Ireland.
So if you're ready to take your career in emergency medicine to the next level and be part of an exciting, forward-thinking network, we want to hear from you. Apply now to join the ITERN team and help us achieve our mission of revolutionising emergency medicine research.
ITERN is currently recruiting for a few roles:
Regional Rep Lead: this role encompasses the duty of rallying the site leads and communication of information to various site leads through multiple ED's in Ireland. You will be handling co-ordination of the site leads at times
Treasurer: ITERN may not collect fees for memberships/etc however this role is responsible if/when ITERN secures funding such as an award or a grant
ITERN Media and IT Lead: This role will have the responsibility to manage ITERN's media accounts and website. This role also includes opportunity for media and logo design for each study that is being ran by ITERN.
ITERN Education Lead: This person will be responsible for Research questions and will be the main person to go to when taking part in projects of education based ie. Journal club, TOP 10 TERN-UK collaborations, RCEM articles and journal articles. You will be delegating and overseeing its final completion of these short projects
Regional Representative/ Site representatives: The backbone of ITERN. We are looking for at least one from every ED in Ireland! This role is for a person from every ED to be an ITERN representative which automatically makes you a collaborator in every study that we run! You will be tasked to collect the data from your respective ED's through the course of a study that your ED participates in. This role is not limited to only one depending on the size of your ED.